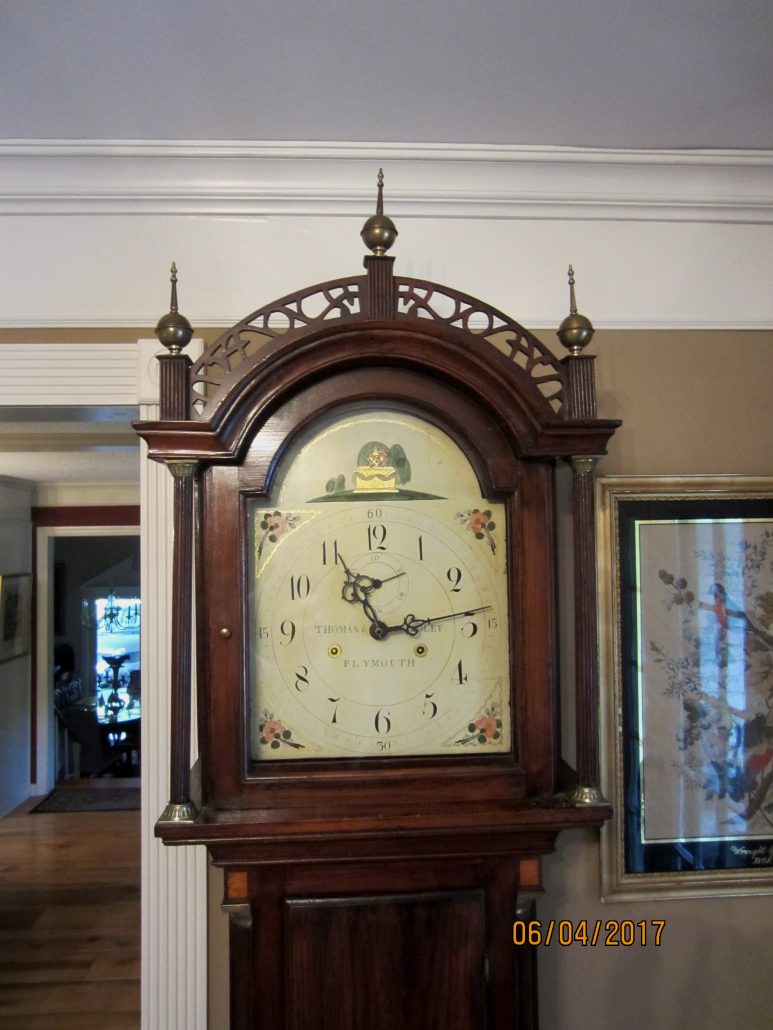 New Featured Item Thomas & Hoadley Tall Clock
Our latest exciting find is this Thomas and Hoadley tall clock.  Two clockmakers who worked for Eli Terry until 1810, formed a new partnership to make tall clocks with Eli Terry style 30 hour wooden works.   These two partners, Seth Thomas and Silas Hoadley only worked together for two years from 1810 to 1812.  They both later began making clocks for their own companies which both became very well known.  This particular clock is most unusual mainly because of its near mint condition.  The original 30 hour wooden works is in very good condition as is the mahogany stained pine case.  It has its original brass finials, original fancy decorated brass chime, and even the small lead weights on the winding strings.  Even the brass door latch is original.  The condition is extremely fine for an 1810 piece.  The other most unusual feature is the painted mourning scene at the top of the hand painted wooden faceplate.  I have never seen a mourning scene painted on a clock face before this one. The clock also has letters of care and clock history from the past owner.  This is a fine and historically important 200 year old clock.
This clock is no longer for sale.  It now stands next to the carriage entrance door at Rippavilla in Spring Hill.  Please enjoy the tour of Rippavilla to see this clock and so many other fabulous historical exhibits.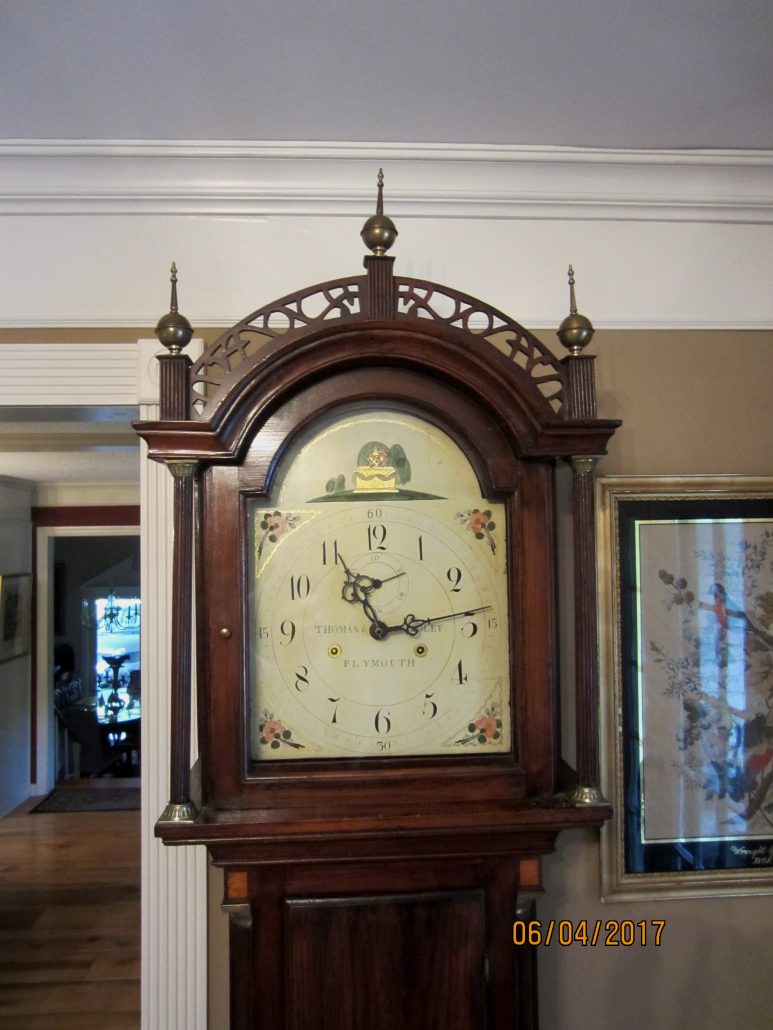 Related Posts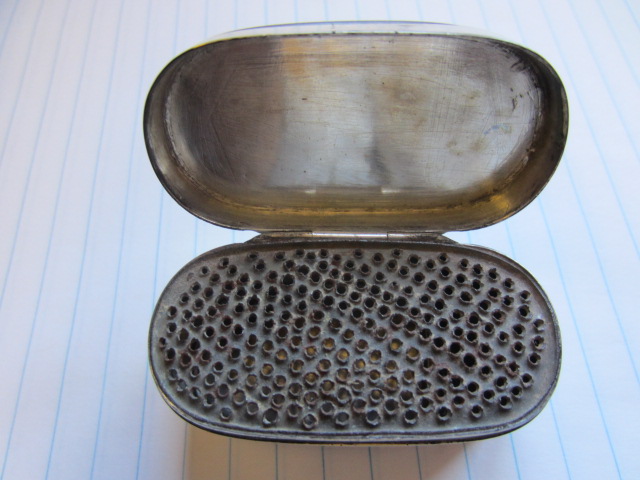 [gallery columns="4" size="medium" link="none" ids="2759,2758,2757,2756"] Another fad from England which continues until today.  Everyone knows…
Continue Reading