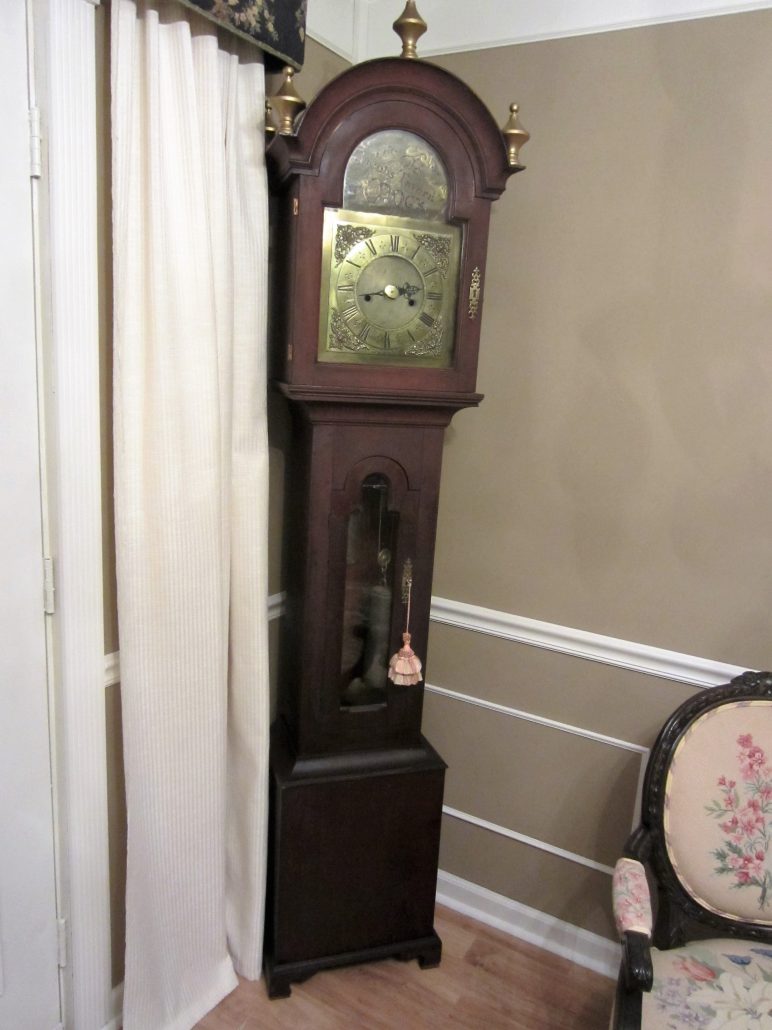 Old Jacobs Tavern Clock
PROVENANCE
Provenance is usually understood to be the total history of an antique, from the maker through the succession of owners, buyers, and sellers to the present day.  A good provenance will also have proof such as original letters, photos, or like records which support the provenance.  In some cases the provenance more than the physical antique itself will determine the value.
We have been lucky to find an antique with such a provenance.  It is a clock.  This clock has a supported provenance which begins with its maker in 1725 and continues until the present.  It has been named the Old Jacobs Tavern Clock.  It was made in England in the London area called the Strand by clockmaker Thomas George.  It was given as a wedding present to Mrs. Nathaniel Jacobs.  The Jacobs came to America and opened a Tavern in Thompson CT which they operated for many years and which housed the clock.  The clock was certainly seen by George Washington as he ate at the tavern.  After the tavern closed in the first half of the 19th century, a relative of Nathaniel Jacobs purchased the clock and renovated it with a custom faceplate and placed it in a new tall case.  After many years of succession through this family, it was placed in an antique mall in Florida where we purchased it.  We renovated it to its 1891 condition and it sits proudly in our home keeping perfect time, chiming on the hour to proclaim its great history.
UPDATE
We recently took the Jacobs Tavern clock back home.  We gave the clock to the Thompson CT historical society.  It is a fine and active group with many historical sites and a beautiful old museum.  The clock will be in the museum as a reminder of the Jacobs Tavern and the history of Thompson CT.





Related Posts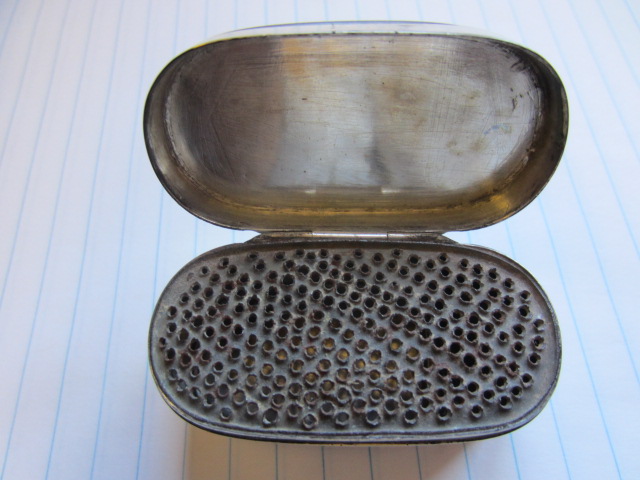 [gallery columns="4" size="medium" link="none" ids="2759,2758,2757,2756"] Another fad from England which continues until today.  Everyone knows…
Continue Reading